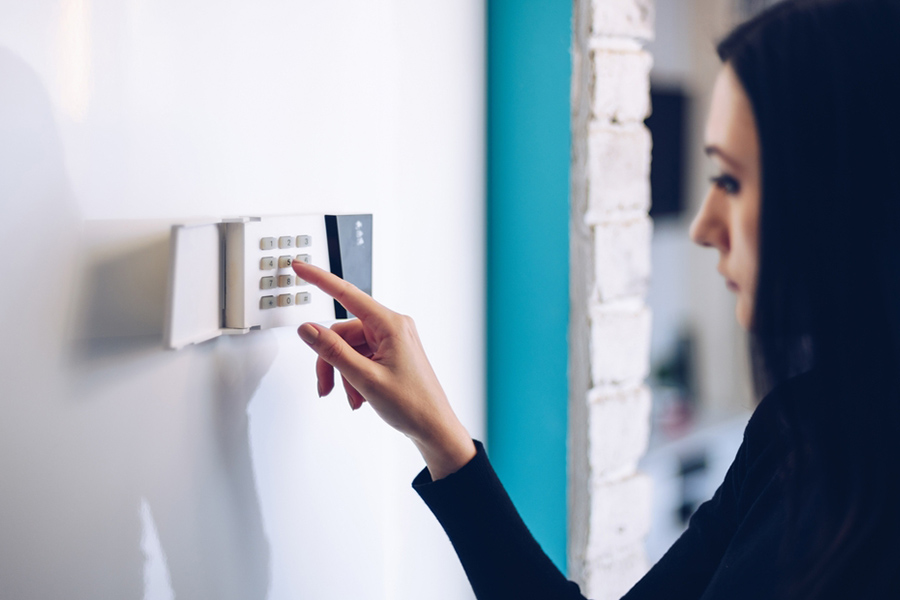 How To Reset Your Security System In Wichita Falls
One perk of having your home security system hooked up by professionals is that you hardly ever need to concern yourself with it. With that being said, there may be a few instances where you need to reset your alarms in Wichita Falls. If you use the ADT Command interface, a reset typically needs only a couple tap of a button following a false alarm, power outage, or battery change.
Read The Manual Before Attempting An Alarm Reset
One note of caution before you start resetting your Wichita Falls home security system, check your instruction manual ahead of time. You don't want to compromise your system due to pressing the wrong button. Additionally, your system might change if you switched from a number pad to a fully digital system. And if you're unable to figure out how to reset your system, don't be reluctant to reach out to the experts.
Resetting Your Wichita Falls Home Security System Due To A False Alarm
Typically, a false alarm takes place as a result of the accidental tripping of a sensor. You are able to use the control panel or open the ADT mobile app and tap the shield icon and submit your security code to switch off the alarms for these instances. You could receive notification from your security monitoring team, but just let them know you had a false alarm.
How To Reset Your Alarm Following A Power Outage In Wichita Falls
If the power goes out due to a storm or other event, you may start to hear a beeping sound from your control panel. That indicates that your security is using the secondary power source. To reset your equipment and silence the steady beeps, you should take steps to disarm and rearm your security.
However, if you lose power for an extended time, you might need a total reset of your home's security. Pay careful attention to the directions in your user's handbook -- typically by submitting your PIN number and hitting the on/off button twice -- and you should be back in business. You might still hear chirps from the backup power, as it's possible it won't end until the battery charges entirely. Call your security technician if you keep having difficulties with your ADT system a day after power is restored.
When You Need To Reset Your Home Security System After Changing A Battery
On occasion you will have to change a battery within one of your security devices. In order to accomplish this, you should change your alarm system to "Test Mode" so you avoid triggering a false alarm. Once the you replace the old battery, change the alarm out of Test Mode and restore normal operations. If the command center doesn't register the piece of equipment or the battery indicator remains on, you may need a whole system reset.
Tips to Reset Your Wichita Falls Security System After Adding Or Deleting A Code
Removing or adding personal codes can be done on the ADT Command panel and your ADT smartphone app. You shouldn't require a system reset following the addition or deletion of codes. However, if you find yourself moving to a new house with an existing ADT system, you need to reach out to your residential security experts at (940) 217-5181 to establish a new service. The installer will come out and replace outdated parts, set up other alarms or cameras (if needed), and perform a full reset.
An Easy-To-Use Security System Is The Right Choice
Resetting a home security system in Wichita Falls can be frustrating if it fails to include clear instructions and features. If the time has come to find your intuitive home protection system, dial (940) 217-5181 or send in the form below. We'll be pleased to design the right security system for your property.
Cities Served Around Wichita Falls By Secure24 Your Local ADT Authorized Dealer